Linking your cloud account
How to connect your PhysioNet account to a cloud account.
MIMIC is available for use via two cloud platforms: Google Cloud Platform (GCP) and Amazon Web Services (AWS). Access to these services is directly controlled via your PhysioNet account.
We will assume you are a credentialed user on PhysioNet and have signed the MIMIC data use agreement.
Adding cloud credentials
Go to your PhysioNet profile page.

Click "Emails":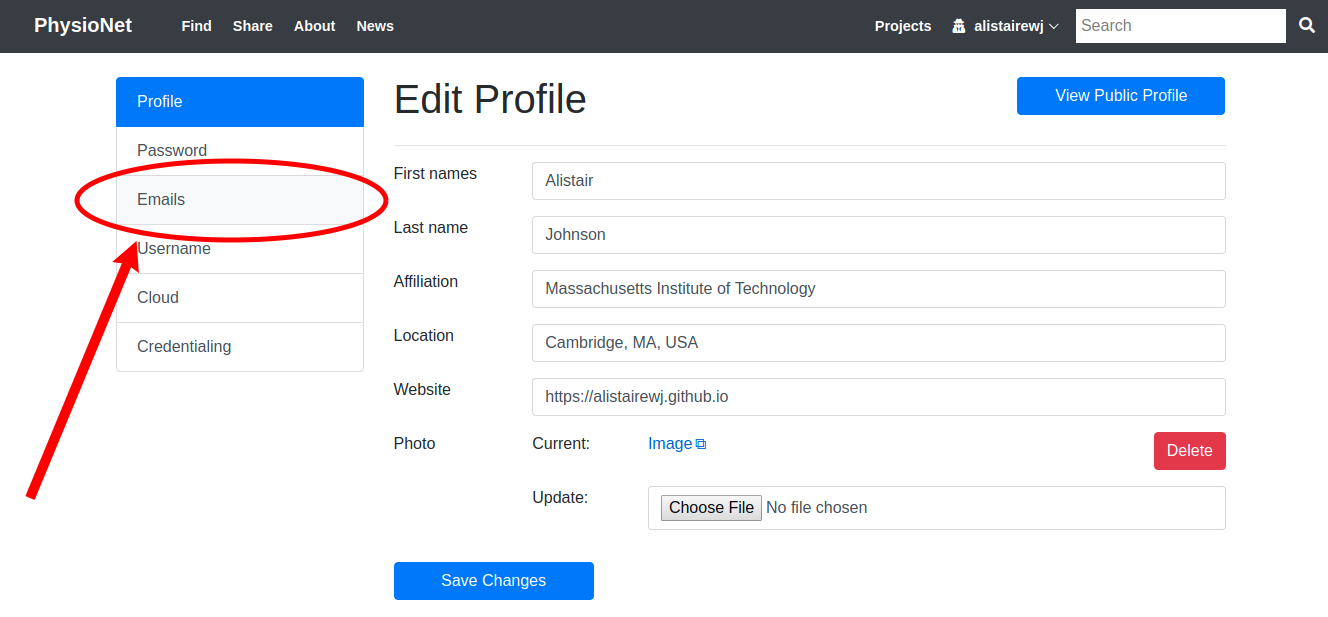 For GCP access, ensure that one of your e-mails is a Google account. This can either be a gmail account (as in the picture), or a G Suite account if your organization is a member of G Suite. You can add an e-mail at the bottom of the page:

You will need to verify your e-mail address before continuing (note: e-mail addresses are only used for GCP access, and not for AWS access).
Once you have a verified e-mail address ready, navigate to the "Cloud" page on PhysioNet.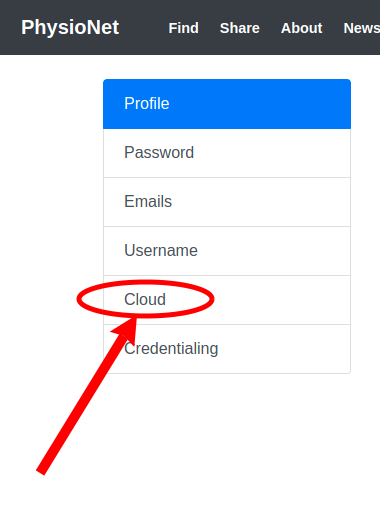 You should see two options on this page: one for GCP, and one for AWS.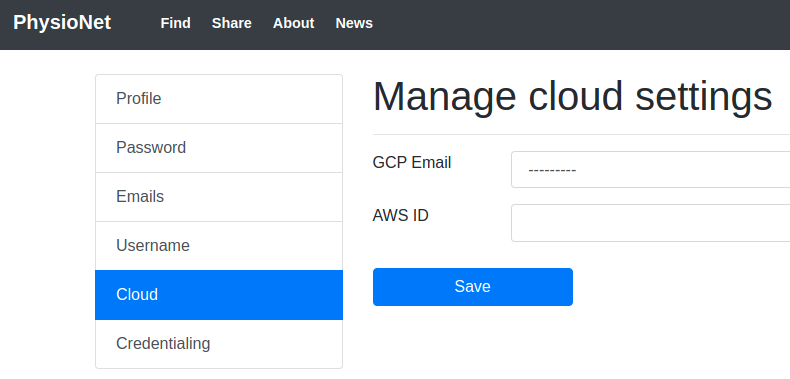 For GCP, click the drop down menu and set your GCP e-mail to the Google account you provided in the earlier step.
For AWS, add your AWS canonical ID. This is not your e-mail. It is a numeric identifier that can be found in your AWS cloud profile. Click here to go to your AWS profile page. Then look for your "Account Id":

Linked account
Once you have successfully linked a cloud account to your PhysioNet profile, the next step is to request access to MIMIC for your cloud account.
Feedback
Was this page helpful?
Glad to hear it! Please raise an issue here to tell us how we can improve.
Sorry to hear that. Please raise an issue here to tell us how we can improve.